So, about a week ago, I graduated from college. No big deal.
Actually, it was a big deal. A three-years-leading-up-to-it, multiple-existential-crises-and-tears-later, I-live-in-midtown-Manhattan kind of big deal. And yes. You can make graduation checks payable to ... or just send a congratulations, of course.
My campus. For real.
Anyway, it turns out it's a pretty fun time to graduate from
The King's College
in New York City. Your family (full of snark, of course) comes up, and you get to help them navigate the treacherous and tourist-filled path from Penn Station to your apartment. While pulling all of the rolling suitcases they brought to help you pack up your impressive wardrobe, of course. Your friends come by, and you decide to walk to Billy's Bakery
one last time
and eat most of a gigantic slab o' cake. Your professors and your parents meet and mingle in a classy little venue near Jackson Hole. Everyone tells you how wonderful you are.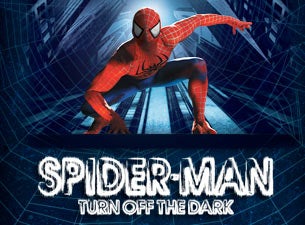 He's grinning under the mask.
After your graduation ceremony, you take pictures by the fountain outside the Plaza Hotel at Central Park South. European tourists photo-bomb your class picture. It's ok. Your class is only 62 people. One more is welcome. You head back to 5th Avenue Presbyterian to find your fun, snarky family, and tourists out for a swanky 5th Avenue window-shopping spree congratulate you. Your family takes you to see "Spider-Man: Turn Off the Dark" on Broadway. No actors fall to their deaths this time. Everyone is happy.
And, to top it all off,
Larry Kudlow
gives your commencement address and tells you the same basic thing you had been figuring out for yourself: work hard and have a good attitude.
See, I had been raised with this hard-wired into my system. Work hard. All day, erryday. No excuses. Oh, and have a good attitude. You have an awesome life. Quit whining.
In fact, two slogans pretty much sum up my life experience. My grandmother's advice for illness and pity parties is not wallowing, but "Clean your room. You'll feel better." (No really, it's totally true.) My mother's wisdom for how to tackle life's big problems was generally letting me (loquaciously) vent, have a moment of pity party (with balloons, obviously), and then tell me to "Put on my big girl panties and deal with it." Both of these were said in the most loving way possible, of course.
What my life sounds like.
And while you may be thinking that I grew up as some freakish Spartan, fully equipped for a miserable life, please think again. My life has been awesome. Partially because my parents are great, and partially because they don't let me sit around and feel sorry for myself. And that's what my graduation speaker told me too!
See, that's actually kind of the secret to the free market. "Work hard. Have a good attitude." (Bonus points for going home to a nuclear family.) This works whether you're producing goods (work hard) or services (have a good attitude). It's working towards your own self-interest. It's the American spirit.
What my life is actually like.
We are a relentlessly driven, cheery people. Let's remember that.
And yes. You have to listen to me as I boss you around, and take the moral high ground and claim to have a completely perfect work ethic. Because I now have a college degree. So there.
I graduated from college in:
Cobalt blue dress with asymmetrical ruffle, multi-strand seed pearl necklace, cubic zirconia stud earrings, black and silver scrollwork ring, and blue and black concealed platform stilettos. (And a cap, gown, and honor cords!)
For more graduation fun, check out last year's post,
Graduamutations, Guac, and Goods!